BETTER

WELL-BEING

FOR

ALL

EMPLOYEES
Doing great work shouldn't burn you out! We provide the know-how and we work together to improve your well-being and performance.
WHY INVEST IN
WELL-BEING AT YOUR WORKPLACE?
In today's work environment marked by volatility, uncertainty, complexity, and ambiguity, "the most meaningful way to succeed is to help others succeed". As we navigate the Covid-19 pandemic, additional challenges arise, such as juggling parenthood and work from home, virtual meetings fatigue, and blurred boundaries between professional and personal life.
This brings us to the fact that to keep pace, employees have to reenvision and continuously adjust their mental strategies.
However, it is no longer enough for the employees to develop their competencies. It becomes vital for organizations to support their employees' well-being to remain productive. Therefore, organizations are challenged to step up and nurture a workplace culture that supports their employees' well-being.
Moreover, eighty percent of respondents to an important global survey said that well-being is a priority for the success of their organization. Therefore, business leaders have to prioritize aspects related to well-being at work, such as:
Dealing with uncertainty and difficult emotions
Coping with pressures and setbacks
Striking a good work-life balance
HOW ARE WE GOING TO HELP YOU SUCCEED?
Many times, organizations spend money on training interventions that do not actually catalyze improved well-being or performance. Addressing well-being effectively is not simple. 
That is why we use a combination of methods aimed at engaging all actors involved in the process of achieving desired results.
By understanding what employees need to be well and get results, we provide knowledge and assistance in designing and applying tailored solutions.
WHAT WILL YOUR JOURNEY LOOK LIKE WITH US?
We support your organization to find the best ways to improve employees' well-being and implement systematic changes that nourish a healthy working environment.
For this purpose, we design and implement short- and medium-term projects that allow participants to transfer and apply newly acquired knowledge to their day-to-day activities.
Our approach is based on a multi-method, evidence-based practice that includes:
Facilitated team discussions
Individual counseling sessions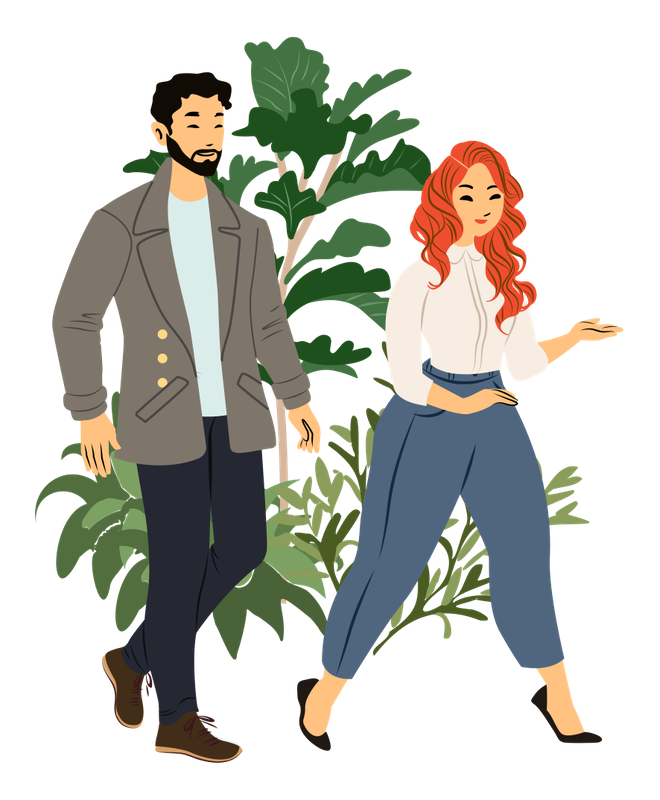 OUR APPROACH TO IMPROVING
WELL-BEING
Our expertise as scientists and practitioners crystallized into a practical approach to improving employees' well-being, founded on three process pillars:
Psychological, cognitive, and physiological resources, are critical for coping with work stress and improving work outcomes. We facilitate the process of building such personal resources through a combination of workshops, facilitated team discussions, mindfulness practices, and individual counseling sessions. These are aimed at developing healthy coping strategies, and creating a mindset and routines that support personal well-being.
Most of the time, leaders are promoted internally by moving performant employees up the organizational ladder. Some leaders find themselves poorly equipped to manage people. Fortunately, leadership is a set of competencies that can be developed. We can coach recently promoted leaders to enhance their skills on giving feedback, clarifying expectations and objectives, helping their team members manage stress, motivating them, or fostering team cohesion.
Our workshops and facilitated discussions address communication skills such as effective listening, assertive communication, or persuasion. Our activities aim at building capacity for sharing good practices across teams, enhancing trustful relationships between employees, and responding better to clients' needs.